Back to School Giveaway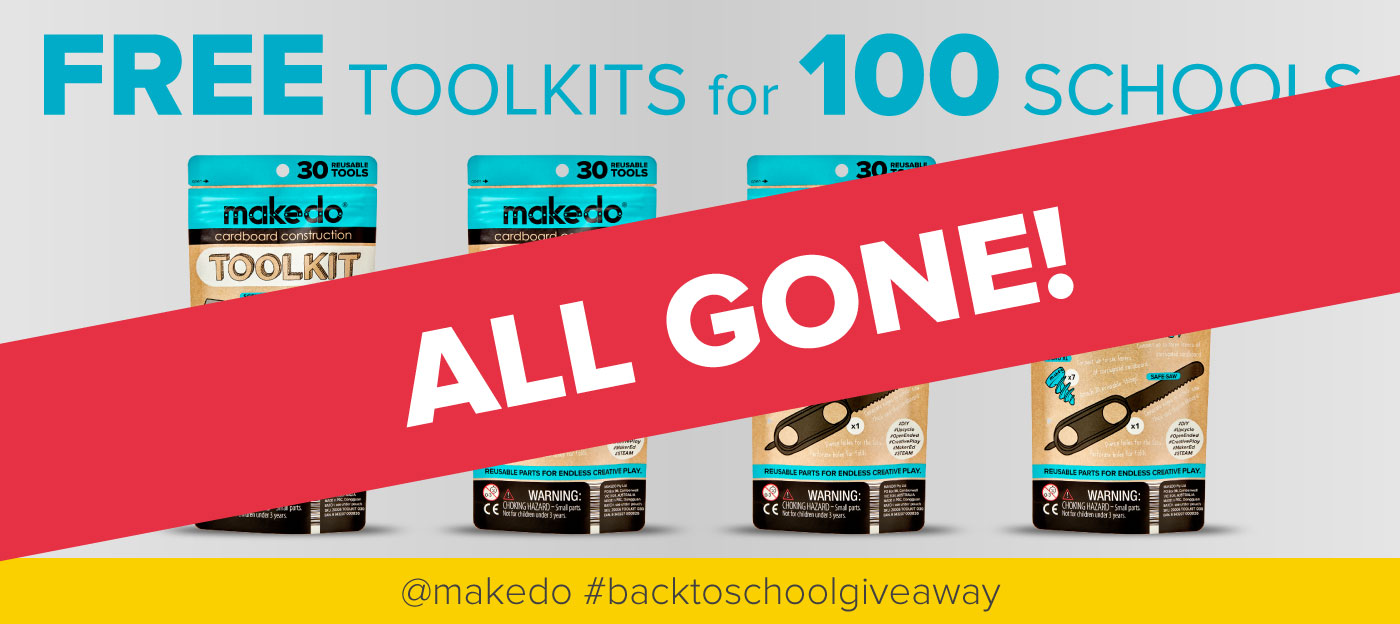 ---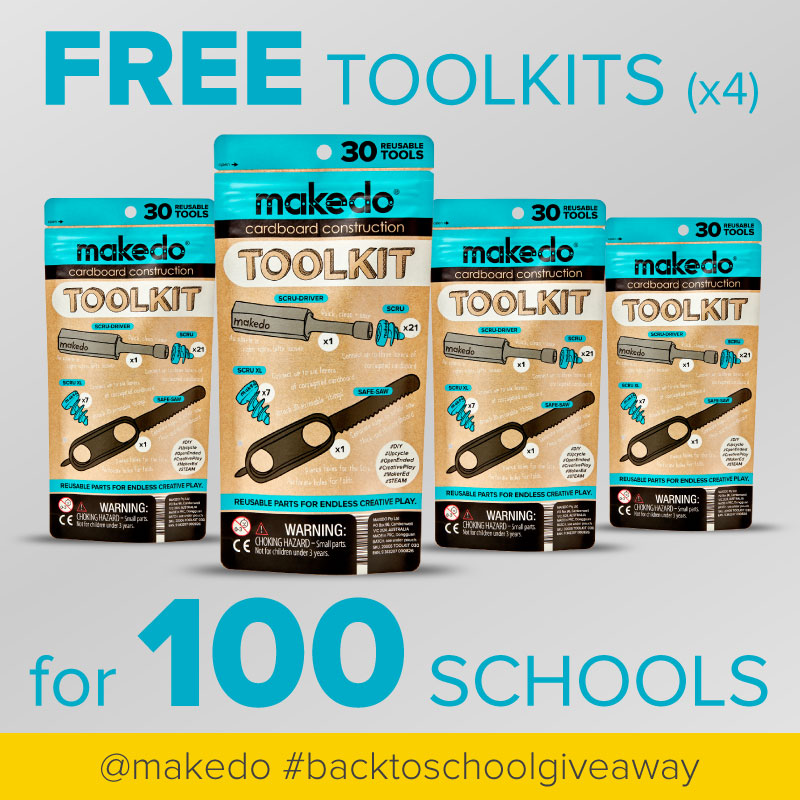 Thank you for your interest in our FREE SAMPLER program. All kits have been allocated, and the successful applicants can expect to hear from us soon!
---
You are giving away FREE SAMPLERS? How many?
100 lucky educational institutions will receive the FREE SAMPLER kits.
Why are you giving away FREE Makedo Toolkits?
Seriously, who doesn't love a freebie? We know it's hard for teachers to fund all the amazing things they want to do in their classrooms so we want to take the pressure off just a little bit by making sure that schools in the U.S. can easily get their hands on our Makedo cardboard construction tools. We're sure that once you've used Makedo you'll never look back. Makedo will become a staple in your classroom (pun intended!).
What's included in the FREE SAMPLER?
The FREE SAMPLER includes four Toolkits. Combined, that adds up to 120 reusable cardboard construction tools: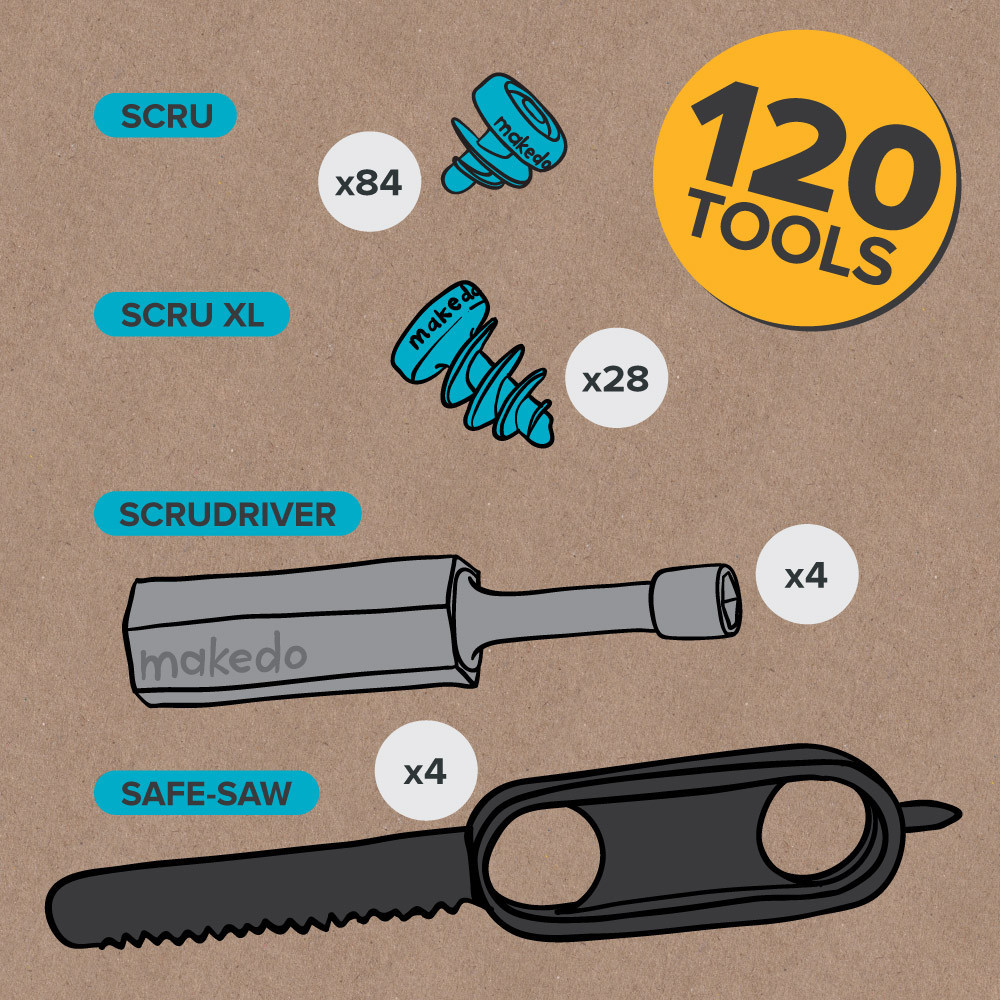 Who's eligible for the FREE SAMPLER?
We'll gift the FREE SAMPLER once only to any U.S. school who has not already purchased Makedo.
Any teacher with an official U.S. school email address can apply for a FREE SAMPLER.
We'll only ship the FREE SAMPLER to a valid school address. 
We reserve the right to approve or deny a school at our discretion.
How many FREE SAMPLERS can a school receive?
Any U.S. school can receive one FREE SAMPLER only.  Once a school has received one FREE SAMPLER no-one else from that school can apply. If a school applies twice or more times, all subsequent applications after the first application, will be denied.
When will my school's FREE SAMPLER arrive?
We'll need a couple of days to check all the applications. Once approved, successful applicants will receive instructions on how to place an order for a FREE SAMPLER. Delivery is 3-4 days from placement of order. 
---
STAY TUNED FOR FUTURE GIVEAWAYS...